Merit Scholarships

 
Giving Aspiring Students Much Needed Hope

PROGRAM OBJECTIVE
The goal of this program is to offer scholarships to students who face financial obstacles in achieving their academic success. Supporters of this project are giving aspiring students much-needed hope so that the students can continue their studies without dropping out for financial reasons.
BENEFITS
Every year hundreds of economically disadvantaged students receive scholarships from Dhaan. Students from arts college, engineering college, medical college, primary, and secondary schools receive assistantships.
Every year, we hope to give the gift of education to many more, but without your kind donations, we will not be able to do it
 APPLICATION PROCESS
Students with a drive to succeed but not having sufficient financial resources may apply for support using the "Apply" option on this page. The application may also be submitted by someone that knows about the student and his/her needs.
Based on the details available in the application and the interviews & due diligence, the organization approves funding for the student. To award scholarships, we follow an objective process aligning with our mission statement.
We also partner with various educational institutions in India to identify needy students.
Scholarships Donation – QR Code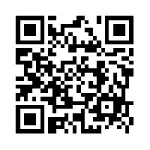 SCAN ME to fill the scholarhsip form
We received overwhelming number applications last year. We are updating our application process to streamline it. We will continue to receive applications for even semesters from Jan 1st to March 31st and for odd semesters during July 1st to September 31st. The application link is open during these periods.
STUDENT TESTIMONIAL
A merit student Yuvarani received a scholarship to complete her BSc. Computer Science. Here is a thank you note to the donors that she kindly shared with us. Your donation has the power to transform the lives of so many students!
"Hello Sir/Madam, I'm YUVARANI from TamilNadu (Vandiyur, Madurai District). Sir, I am happy to share one message with you. I have finished my B.Sc. (computer science) final year with your help. Thank you so much sir. Now I am working at Madurai Rajaji Government Hospital (GH). So I never forgot your help sir. My parents say hearty thanks to SOURASHTRA DHAAN TRUST. So once again thank you so much SOURASHTRA DHAAN TRUST."
ENDOWMENT
There is also an endowment fund to support the long-term needs of scholarships. This fund has its principal amount restricted, while only the generated interest is used for education projects.
 DONATION
Donors may make a one-time or recurring donation towards this program. There is also an option to contribute to the education endowment fund. Through recurring donations, donors may adopt students to sponsor all semesters. For more information on adopting a student, please contact us.