Palkar Hospital

 
Non-profit Healthcare Services in Madurai Run by Philanthropists

PROJECT OBJECTIVE
The objective of this project is to support Palkar Hospital in Madurai and to serve the community with low-cost, high-quality healthcare.
PALKAR HOSPITAL
Palkar Hospital's Mission is built on the fundamentals of giving back to the community. Funded entirely by the generosity of philanthropists, Pathe Vivek Clinic is offering a host of low-cost, high-quality healthcare services in Madurai, India.
Dhaan is assisting with setting up new eye care services where the economically challenged will receive guidance and care coordination for surgeries with support from Aravind Eye Hospital. Free surgeries and optical!
For more information, please visit the Palkar Hospital Facebook page.
PROJECT OUTCOMES
Sourashtra Dhaan will support the following:
Eye care services

Dental X-ray equipment

Medical camps

Provision of solar power to minimize the operational costs so that the clinic can become sustainable in energy needs, and redeploy the energy savings in offering medical camps and other community services. This project was completed in 2020.
Dhaan served through Palkars Hospital about 2064 patients given eye care, 1251 got eyeglasses, 112 got cataracts diagnostic and 68 patients given free eye drops in 2022.
Palkars Hospital and Dhaan conducted dental camps on weekly basis that served about 203 patients, of those 94 patients were given dental x-rays, in year 2022.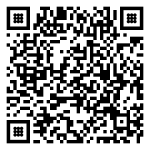 Palkar Hospital Donation – QR Code
Address:
163-C/2, Kamarajar Salai, Madurai – 625009. 
Program Lead by
Mr. Ganesh Ananthu